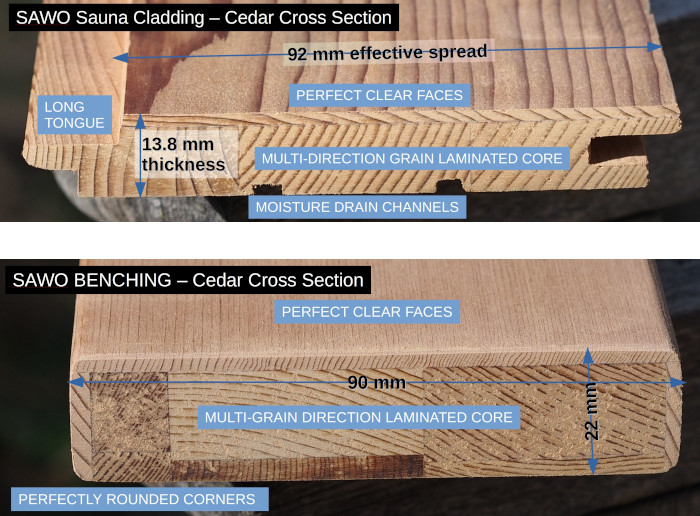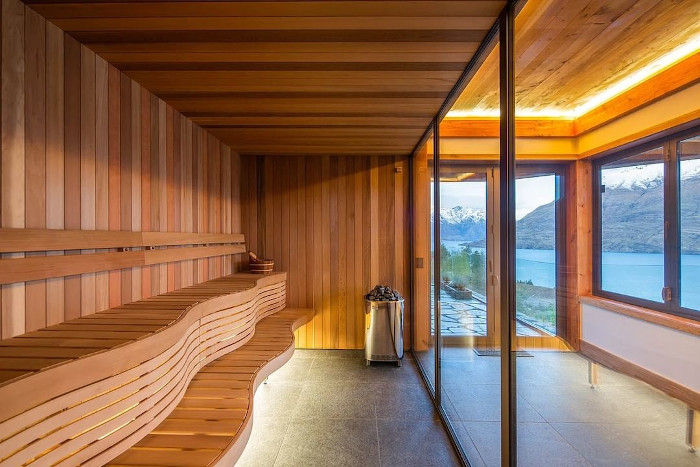 SAWO TIMBER – DESIGNED AND ENGINEERED FOR SAUNA
SAWO sauna timber is brought into New Zealand exclusively by SAUNA PEOPLE. 
Benefits of SAWO Aspen and Cedar Sauna Timber:
Remove the tendency of wood to want to cup or warp along grain lines by providing opposing grain lines to resist that action.
The glue used between the laminations increases strength.
Added flexibility reduces stress-cracking.
Reduced incidence of knots and imperfections on the timber face.
Better for the environment: Because of their composition, SAWO sauna timber can be manufactured from a variety of smaller trees harvested from second-growth forests and plantations. Also creates less waste timber.
All SAWO sauna claddings (including Spruce) feature:
Long Tongue & Grooves avoid separation within the life-cycle of the sauna.
Moisture Drain Channels allow for efficient drainage of any condensed vapour behind the cladding. This makes our timber also suitable for combi saunas  (Sauna & Steam).
Benching
Cladding