BUILD YOUR OWN SAUNA 
Check out the Bench making video 
Want to build your own sauna – or have a builder in mind – we can show you how and provide you with EVERYTHING you need. Tell us what size you want and we can give you a quote for the whole pack.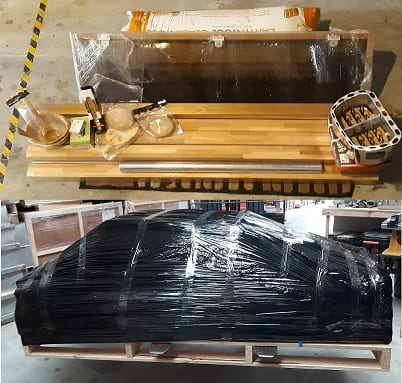 SAWO Finland Aluminium Moisture paper
Insulation
SAWO Finland specialised 13.8mm cladding
SAWO Finland specialised 20mm benching
Bench framing
Brad gun
Stainless steel brads and screws
SAWO Finland Full glass Sauna door 690 x 1890
SAWO Finland Sauna stove
Peritodite Sauna stones
Vent
Accessories i.e. bucket, ladle, hygro/thermometer, sandtimer and fragrance.
Full set of instructions and video training by the most experienced Sauna builders in New Zealand.
Contact Us