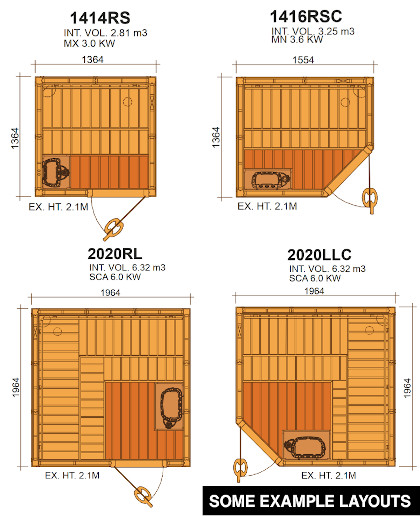 DELIGHT YOUR SENSES AND RELAX
Enjoy the warm and soothing sauna with SAWO sauna rooms. Feel the intricate details of the interiors and the fragrance of earthy soft wood.  Gently throw water into the hot rocks and unleash the spirit of steam.  The warmth of the moist steam detoxifies the unwanted elements in your body and purifies your entire whole-being. Enjoy a healthier life with the  best of SAWO sauna products.
The Finnish Sauna Room
SAWO sauna rooms feature Finnish know-how in design and engineering, while reflecting their culture and traditions.
SAWO pre-assembled sauna rooms offer the benefits of Finnish design and engineering, with value for money created by large scale manufacturing efficiencies. 
CUSTOM BUILT OR PRE-ASSEMBLED
We can design and build to your requirements, or offer an extensive range of sauna rooms manufactured by SAWO. 
NZ's LARGEST Range of sauna layouts
Sauna People stock a broad range of SAWO sauna rooms including:
Many sizes and configurations available, with or without corner doors.
Glass front designs
Wave, and Classic benching
Barrel Sauna – Xtra Diameter (XD)
If you can imagine the layout then we can source from SAWO of Finland, or custom build to your specifications.
All SAWO sauna rooms are lined inside and out with 13.8 mm thick TG&V sauna timber. A key component benefiting the quality, longevity, and efficiency of each sauna. Please compare with others on the market while considering your sauna investment. 
Only the finest of the soft woods, Cedar, Aspen and Spruce are used for SAWO sauna rooms. Each of these woods have their own distinct Characters for a rejuvenating sauna.
Cedar: Exceptional  beauty  and  a  natural  warm  color, complemented with uniform fine-grained texture with a satin luster.

Aspen: Creamy white appearance, perfect for an elegant look.

Spruce: Light yellow appearance with few markings and even, uniform grain texture. Very durable, perfect for extreme heat.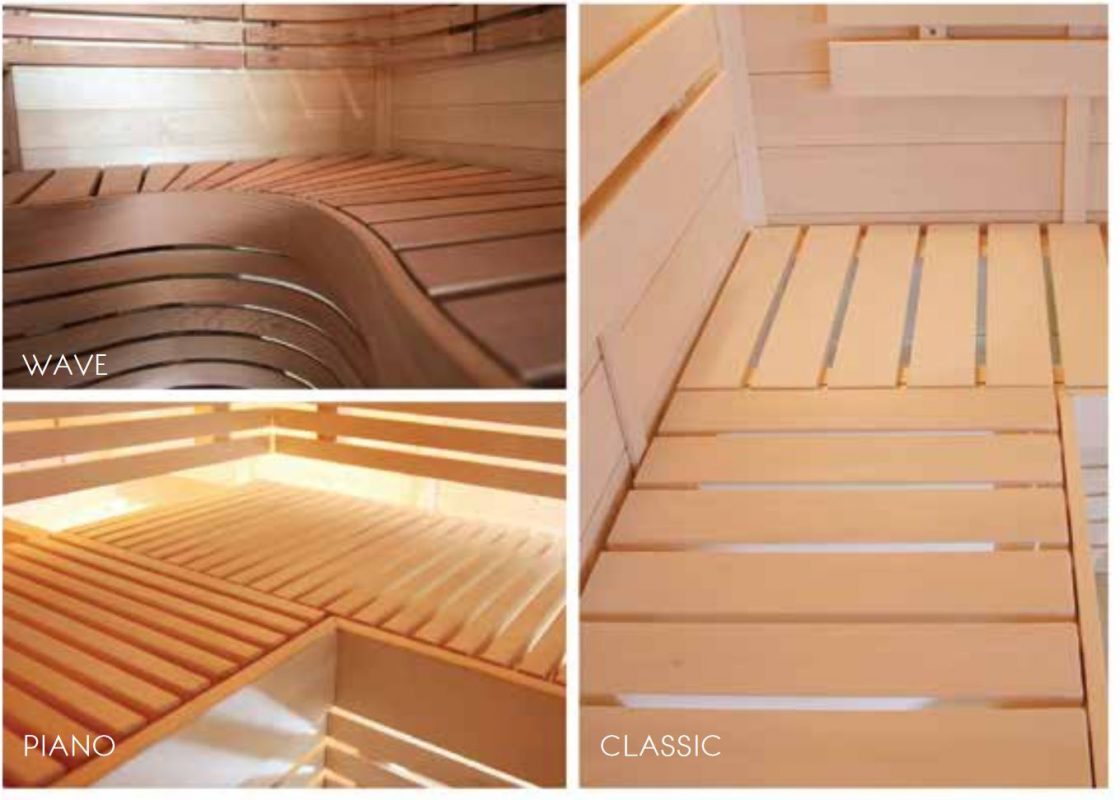 BENCHING OPTIONS
Classic design presents the traditional Finnish sauna beauty. Each of the wood piece are symmetrically and neatly arranged to carry the signature of an essential sauna.
Wave sauna rooms offer a relaxing view of sauna interiors. Benches follow the natural form of a wave making you feel more comfortable when sitting or laying inside the sauna. One may wish to have small or huge wave sauna in Cedar or Aspen Wood
Sleek Piano bench design. The piano design sauna rooms have narrow cut bench timber that gives contrast to light and wall panels. The fully covered thin-line wood benches have an infinity impression while relaxing inside the sauna.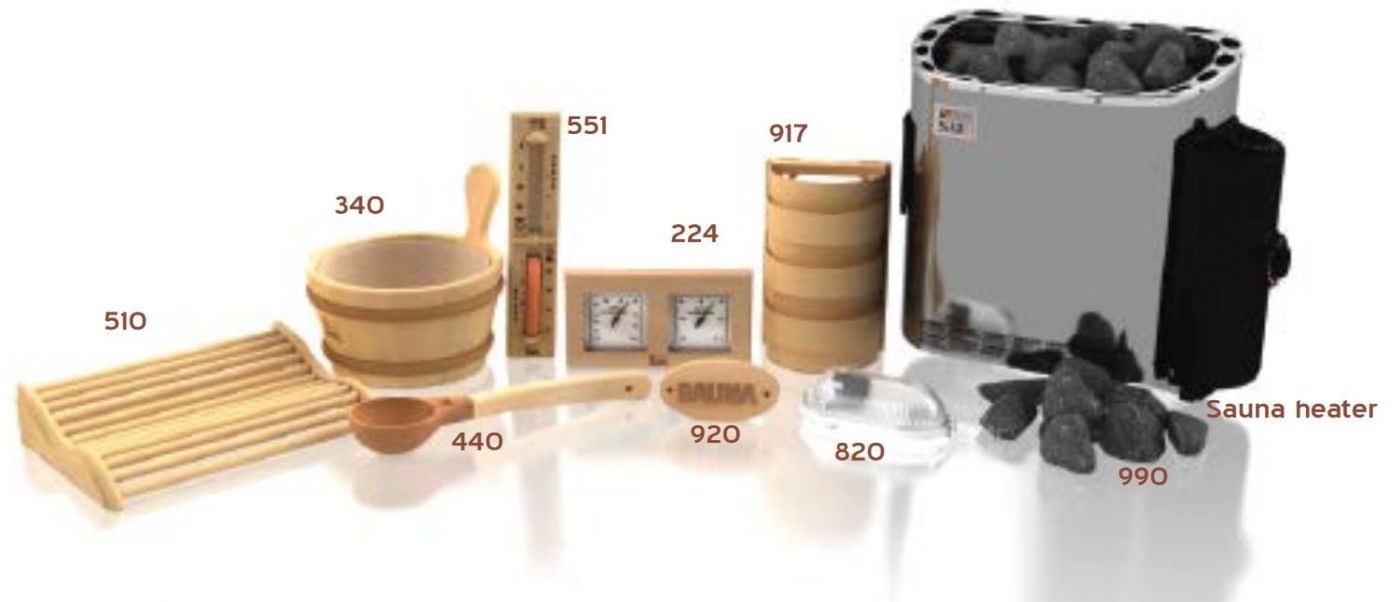 INCLUDED ACCESSORIES
Sauna heater
Peridotite sauna rocks
Thermo-hygrometer
Bucket and ladle
Sand timer
Sauna signage
Light fittings
Head rest
OUTDOOR USE
All of our sauna rooms can be used outside with the addition of a roof.
SAWO, or custom built roof options are available.
We recommend protecting your sauna from the elements when located outside. New Zealand has some of the harshest sun in the world. We can provide advice on the best form of protection for your sauna based on setting, timber type, and location.